NC-1844 TACTEL semi dull nylon 66 quick dry elastane peach skin fabric
Material NC-1844

TACTEL semi dull nylon 66 quick dry elastane peach skin fabric

86%TACTEL

14%SPANDEX

Width

56"

Weight

230g/㎡
♦ Color according to actual commodity-based, depending on the monitor will be slightly different .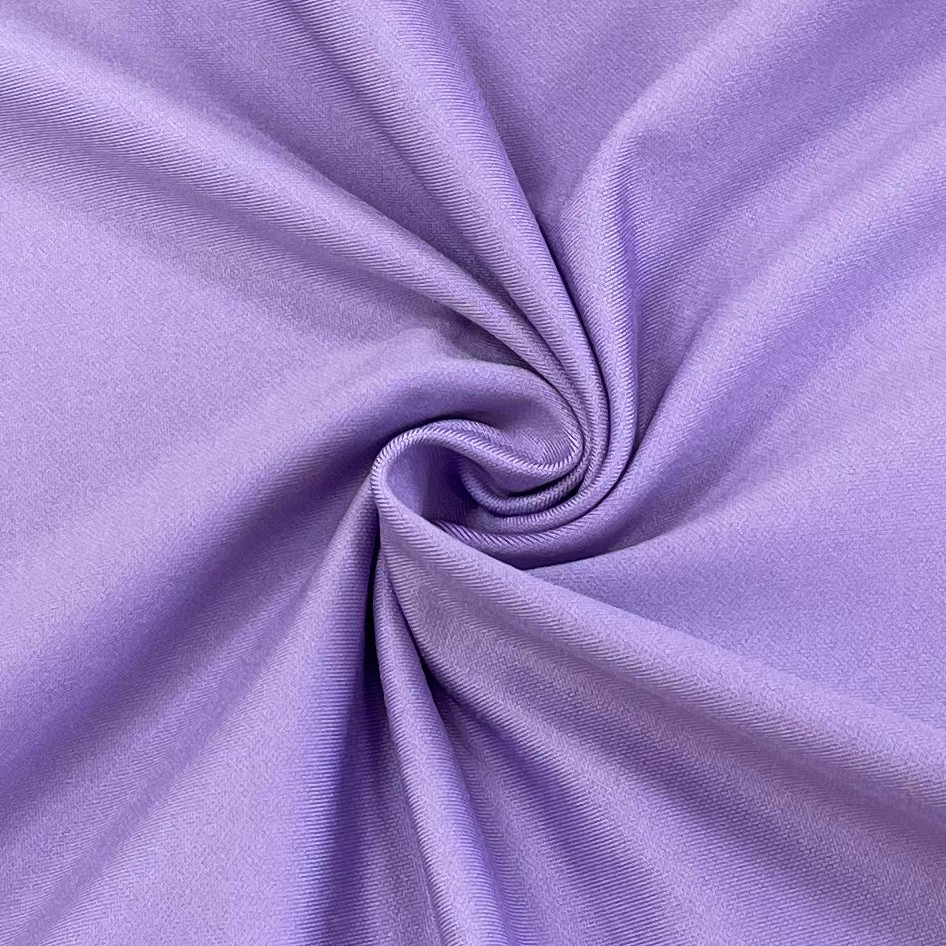 ■ Uses: For sportswear, leggings, yoga pants, casual wear, swimwear
■ Material: TACTEL(nylon 66) + SPANDEX
■ Features: Semi dull nylon 66, quick dry, super soft touch, breathable, cottony feel, easy clean, elastic, peach skin fabric, color can be processed in accordance with the requirements of the customers
1. The normal delivery time :
4 weeks
add 1 postprocessing plus
10 days
2.. If rush shipping, 10 days can be shipped, high mobility
3. Customized: You can adjust the cloth in accordance with your demand for the organization, composition and weight,etc....
4. Quality assurance: In cooperation with well-known brands
In cooperation with well-known brands
---
1.Britain's largest retailer - Marks & Spencer
Headquartered in London, Marks & Spencer, currently in more than 30 countries worldwide with around 760 stores

2.Wacoal
This compny is a
Japan-based
multinational corporations, Taiwan Wacoal was founded in 59 years, there's a lot of sub-brands, such as:
Bin Ting
(more lovely pattern in underwear for younger women),
Shawei
(in underwear designed to give a more mature woman showing sexy)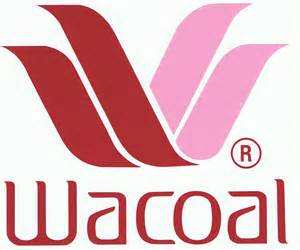 Clothing production and sales company in Spain: Zara is Louis Vuitton's fashion guru Daniel Piette called the world's most innovative and most terrifying retailers.
CNN is more to Zara described as "Spain's success story."
Zara claims that it only takes two weeks time to be able to design and develop a new product shelves, while the average development period of nine months can not be compared to industry standards completely, Zara annually publish more than 10,000 new clothing.
4.Audrey- The leader of underwear in Taiwan
Audrey Oriental female body as the design basis, to function as the warp and weft fashion, uphold the "most comfortable underwear function" as the core spirit, into the fashion elements, advocate "allowing the body to enjoy the beauty and self-confidence, allowing the body to enjoy the comfort and ease "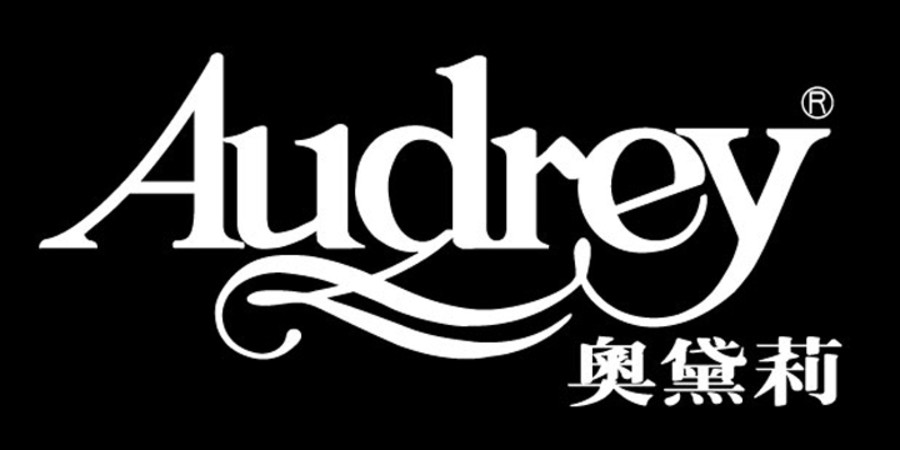 5.Bossini
C

asual clothing sales as the main business, headquartered in Hong Kong. Companies in Hong Kong, mainland China, Taiwan, Singapore and Malaysia for the five core markets.

6.H&M
Is a Swedish multinational clothing-retail company known for its fast-fashion clothing for men, women, teenagers and children. H&M and its associated companies operate in 62 countries with over 4,500 stores and as of 2015 employed around 132,000 people. It is the second-largest global clothing retailer, just behind Spain-based Inditex (parent company of Zara). The company has a significant online presence, with online shopping available in 33 countries.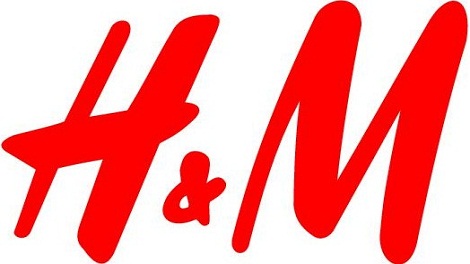 7.UNIQLO
A Japanese casual wear designer, manufacturer and retailer. The company is a wholly owned subsidiary of Fast Retailing Co., Ltd. The company operates in Japan and several other countries.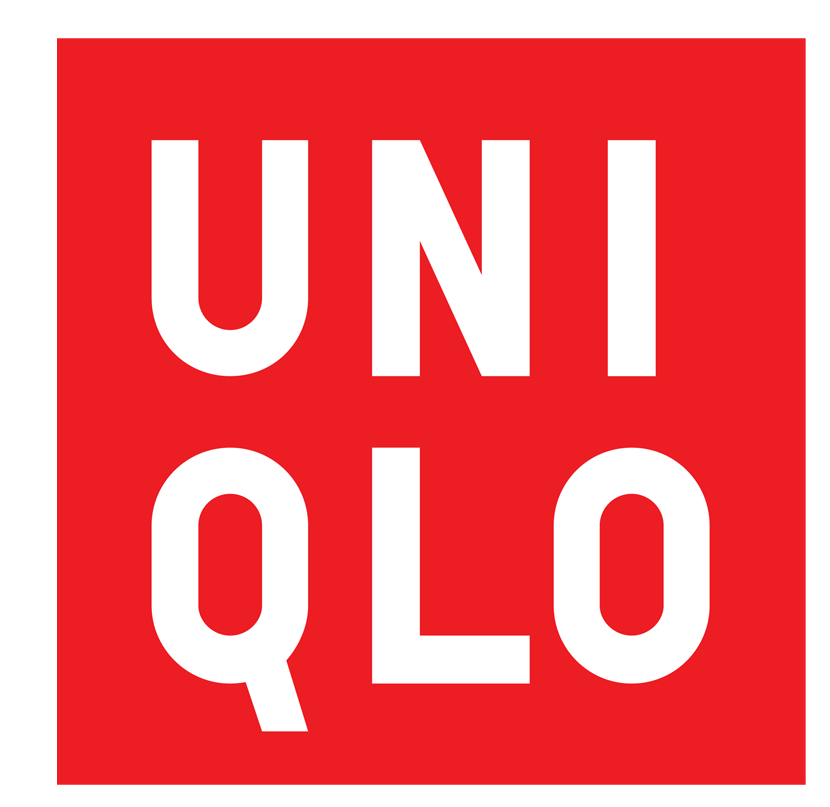 8.Jockery

9.Lindas

10.Swear

11.Mamaway

12.Brazil Stores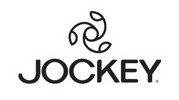 Cooperate with own brands
---
■ Domestic brands: We cooperate with the top three underwear brand, each season we will go to the development of new materials based on customer requirements and new pop material, also refer to the latest magazines to understand current trends of popular products
■ Our fabrics most used on sports underwear and yoga clothes !
Cooporate with many international companies
---
■ 1.A well-known British department store develop our fabric material used in their purses for decades !
■ 2.A well-known department store in Brazil develop our fabrics to produce sports underwear, swimsuit and yoga clothes for three consecutive years !
■ 3.There are a lot of swimwear requirements: such as water-resistant, resistant to chlorine we also have passed !
■ 4.There are a few OBM brands in Europe have ordered our marterials to development sports underwear and yoga clothes for decades.
■ 5.We also have exported underwear fabrics to Australia , Latin America's OBM and international companies !
■ 6.We also cooperate with Hong Kong manufacturers to develop fabrics, underwear and sports underwear material!
織廠
Weave
---
▼Circular knitting machine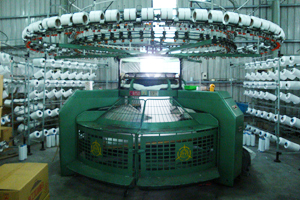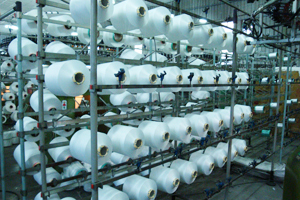 ▼Fabric Inspection Machine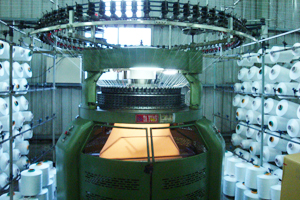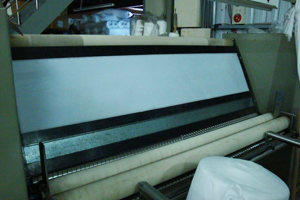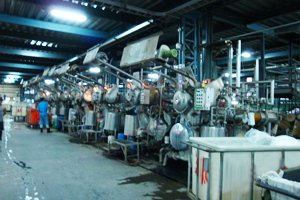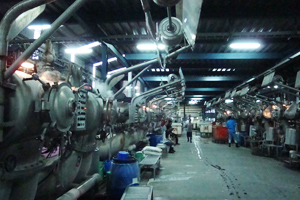 印花廠
Print
---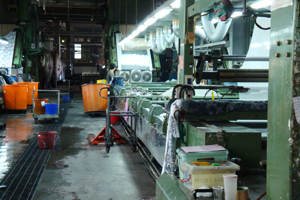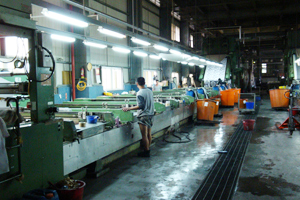 倉庫
Warehouse
---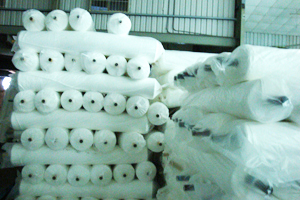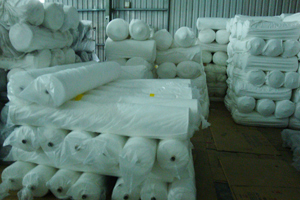 樣品室
Sample room
---
▼Lots of ready-made samples and printing patterns can be selected!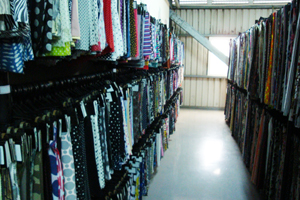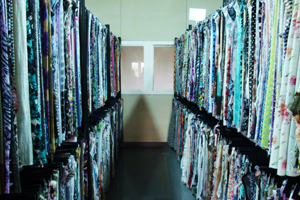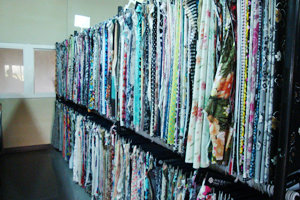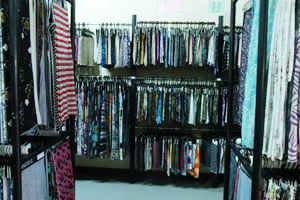 Q1-How much is the bulk production min per color Q'ty (MCQ) and min per order Q'ty (MOQ)?
In overall, the MOQ of Circular knitting is 1500y and MCQ average is 750y(depends on fabric weight),
but we also have some specific products have different MOQ and MCQ, so it depends on the product range.
If MOQ below 1500Y, it needs yarn-seperating surcharge USD$100~USD$180,also MCQ below 750Y(depends on fabric weight) has dyeing surcharge.
We suggest customers to choose our main products or provide your original sample.
By the way, customizing your oder is our pleasure ! We provide first three sample development free service to provide considerate service as your requirments !
Q2-Would it be negotiable if order under MOQ or MCQ?
We are flexible to negotiate if customer cannot reach our MOQ/MCQ.
If MOQ below 1500Y, it needs yarn-seperating surcharge USD$100~US$180, also MCQ below 750Y(depends on fabric weight) has dyeing surcharge is USD$185~USD$220
Q3-How much is the sample charge? Any free sample can be provided?
We can provide sample under 3 yards and without sample charge Free, but we need customers to afford shipping charge.
Q4-How many days will it takes to produce the sample/bulk production (lead time)?
Usually the bulk production takes 30 days,and extra one process needs 10 more days. (ex.printing,embossing).
And sample lead time is 14-21 days, if there's greige in stock it'll be faster.
Q5-Can it be returned the goods if we found the defective goods?
We will replace the correct products to our customer as soon as we can.
Usually we will have full inspection before shipping to assure good quality, therefore, this situation rarely happen to us.
Welcome our friends to share experiences of cooporation with us and feelings on
"Guestbook"
, or where the need for improvement also please give us more suggestions!
"Thanks enthusiastic co-manufacturers shared cooperation reflections"
Messages from.......
■ A well-known domestic brands:
We are one of the three major domestic underwear brand, each season we develop new materials based on customers' requirements and popular material, and refer to the latest magazine to stimulate new ideas, International Fabric Experts (New Silk) is a perfect partner, shows very Good understanding and flexibility! We develop new product each season with them ! In addition to their professional ability , they also gave us a lot of suggestions! So we can wipe out a lot of sparks!
■ A well-known British department store:
We have developed New Silk's fabrics to use in purses for decades ! We also sent across the sea to Taiwan dyeing and their QC has passed our tests!
They provided us great service and perfect partnership.
■ A well-known department stores in Brazil:
We develop New Silk's fabrics to manufacture sports underwear, swimwear and yoga clothes for years ! There are many requirements with swimwear, such as resistance to seawate,resistant to chlorine,etc... they also passed ! So, we purchase their product every season !
■ OBM brand from Europe:
We have partnership over a decade ! Now we still cooperate with each other, their quality is fantastic !
■ OBM brand from Australia:
While the time we using their product,they give us lots of support to achieve customer's remand.
We had a good time to work together !
■ Hong Kong Purchaser :
We have been associated with New Silk on underwear and sports underwear material for long time! In our cooperation, we have a lot of good products to sell ! Their fabrics have passed the OEKO-TEX test as well, this make us feel secure to purchase their products
Step 1
, Send inquiry by email
Step 3
, If the price was right - provide samples for customers proofing
Step 4
, After proofing, discuss with customers and adjust products.
Step 5
, Confirmed orders - orders
Step 6
, Payment: By Cash, L / C
國際布料專家 International Fabric Expert
TEL:886-3-4390389
FAX:886-3-4392286
Mobile:886-935285579
Skype:new.silk-ann
E-mail:new.silk@msa.hinet.net
Add: No.40, Ln. 24, Dalian St., Pingzhen Dist., Taoyuan City 324018, Taiwan
Fabric that we sell:
|Nylon| |Polyester| |Rayon| |Cotton| |Functional fabric| |Knit fabric| |Woven fabric| |Tricot fabric| |Mesh fabric| |Printing fabric| |Jacquard fabric| |Sportswear fabric| |Activewear fabric| |Yoga pants fabric| |Leggings fabric| |T shirt fabric| |Casual wear fabric| |Athleisure wear fabric| |Underwear fabric| |Lingerie fabric| |Lining fabric| |Taiwan knit fabric| |Taiwan high quality fabric|